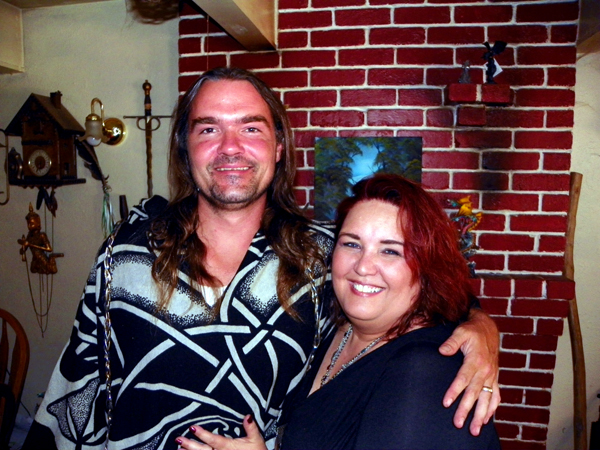 Katrina Rasbold has provided insightful and guidance to countless individuals over the past three decades through both her life path consultations and her informative classes and workshops. She has worked with teachers all over the world, including three years of training in England and two years of practice in the Marianas Islands. She is a professional life coach who holds a PhD in Religion.
Eric Rasbold is a lifelong student of philosophy, spiritualism and religious theology. He is a Veteran Representative and Advocate for El Dorado County in California. For the last 16 years, Eric Rasbold and Katrina have created, developed, lived and now written of the philosophy and practice of the spiritual path known as Climbing Up The Spiral Pathway that has been enjoyed and celebrated by thousands wishing to take an active role in changing the course of their lives and improving their connection with the Divine. In addition to the main practice, they have also developed a complete series that teaches the ways and means of effective union of the body, mind and spirit through the responsible and ethical use of Energy Magic and Bio Universal energies.
Eric and Katrina live in the forested Eden of the High Sierras of Northern California near Tahoe. Eric enjoys all outdoor activities that will allow communion with nature, especially in places that are not often frequented by people. Katrina is a hermit who lives inside their beautiful mountain home, pecking away at her computer keyboard. They both frequently teach workshops on different aspects of bio-universal energy usage in the El Dorado, Sacramento, and Placer counties of California. They have six children, two teens at home and four who are grown up and out there loose in the world.