It has been a weird and freaky time, let me tell you. I last blogged when I was still processing all the feels from my recent belly dance class. I enjoyed it and it was a fantastic workout, plus I have always liked that particular instructor, both personally and in her teaching style. Unfortunately, some scheduling conflicts came up requiring that I make some tough choice and I did not continue the class. I love belly dancing and hope to continue learning, but I realized after a lot of thought that the Egyptian style simply does not feel expressive enough to me. I am more of a tribal fusion kind of person so I will pursue that study on my own.
For many years, my favorite instructional DVD has been this one: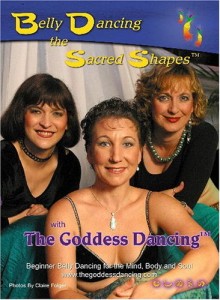 …so I will work my way through it and the other 87 or so DVDs I have collected over time. When I am finished with those, I can check out Datura Online again. I am less than spectacular at this now, but I will get it!
My husband, daughter, and I had the privilege of attending Panthacon this weekend in San Jose, California. We spent time with current friends and reconnected with beloved people from the past. I gave two presentations that were well attended by people who were very interactive and supportive. I had an amazing time and I am so grateful that I got to go. The experience clarified a lot of things for me and gave me a tremendous perspective that I needed very much.
Even just walking around the amount we did for Pantheacon got my plantar fasciitis acting up again. I wanted to start walking with Andrea again, but anytime I do, I end up in pain after only a few times. Definitely have to find an alternative, so I re-subscribed to Daily Burn and dusted off the Wii Fit. That will have to do for now.
My son and grandson moved out on their own and so I am needed very little for babysitting now. This frees up a lot of my time, but I do miss the little sweetie. He is ten and growing up so fast. Working all weekend, every weekend makes it seem as though my time is cut tremendously short anymore. There never seem to be enough hours to do all of the things I want and need to do in the world (like update this blog).
I also was honored to be hired by Patheos.com, one of my favorite websites for spiritual discussion, as a blogger. My new blog is here and will update a couple of times a week. I have not yet determined my schedule, but I know one will emerge. The subject is Energy Magic, which is a passion of mine. I love the process of using unseen energy to create change.
Here in California, unlike the rest of the United States, the weather has been mild and beautiful. I know we will likely get our hammering before long. It used to be that ten to fifteen feet of snow a year was typical for us. We are not out from under threat of snow until the end of may and I have actually seen it snow and hail in June here in the mountains. The legend is that spring has not come until the dogwood blooms have gotten a snow dusting.
This week is all about bringing order to chaos after our little vacation. I got the new blog launched and finally unpacked today after getting early Monday evening. Tomorrow is laundry and house cleaning. I miss writing my books and I am eager to get back to them. I also have a long list of vendors to contact for PanGaia Festival in June. Life is good and I am dedicated to finding my own empowerment and place in the world. I am not yet sure exactly what that is, so for now, I write books and blogs, repair computers for people, and sleep in when I can.
Life is good. I hope yours is as well.