Buckingham Palace was not nearly as opulent (or well guarded) as I expected. I was thinking there would be soldiers in big fuzzy hats looking stern, but no, just some fellas with machine guns behind big gates. It's not that I expected them to meet me at the gate and invite me in for tea, although I would have accepted, but it was kind of anticlimactic.
The gates to the palace:
Still, it was very pretty with lots of beautiful artistry in the gates and statues. We also got to see a very stately horse parade.
After Buckingham, we decided to go to Windsor where we knew there was a tour. We used GPS to map a way to Windsor Castle and it took a good while to get there, so we figured we were on target. After searching a good bit for something as large – or presumably large – as a castle and not finding it, we decided to grab a bite and ask for directions. In we went to The Larrik.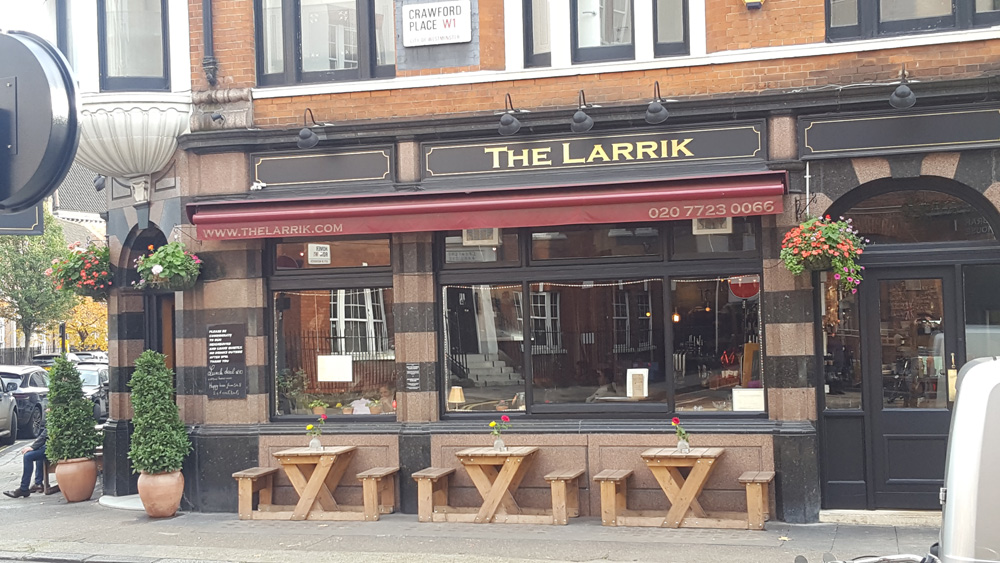 The food was good, but when we asked about Windsor Castle, we again got blank stares. Windsor? Quite an old castle? Royals?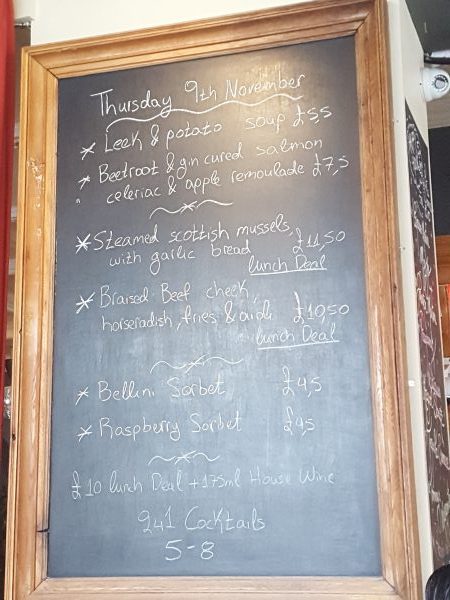 Their menu was impressive, including "Steamed Scottish Mussels." With Garlic Bread. The mind fairly boggles.
After they put their heads together, they determined that there had been a pub near there named Windsor Castle that closed down, but the actual Windsor Castle was quite some distance away.
That being the case, we made our way back to the place where we had stashed our car for this part of the London adventure and began the road trip part of our excursion.
For this, we would drive wherever we wanted to go, making lodging accommodations day by day, and ultimately ending up at the Sheep Heid Inn in Edinburgh for Sunday roast.
We never did make it to Windsor Castle. Just not meant to be.
Salisbury was a beautiful town and our lodgings were fairy tale-ish. It was great to rest for the night and get ready for another day of exploring. For dinner, I had partridge. It tasted like a generic gamey bird: