As I look through these videos that Eric took, I realize it looks as though I disregard him. Often he says, "Hi Sweetie!" and I do not reply. What you can't see is that in none of those times did I hear him call to me. You can hear it because it is close to the phone he is using to record. I promise I am not nearly as dismissive of him as it appears in these short clips.
Anyway, we woke up in Manchester and enjoyed another British breakfast before starting our long trek to Edinburgh.
Before we left, Eric got his photo with the statue of Matt Busby outside of the Manchester Stadium He was Eric's grandmother's cousin, so it was a familial and meaningful photo for him.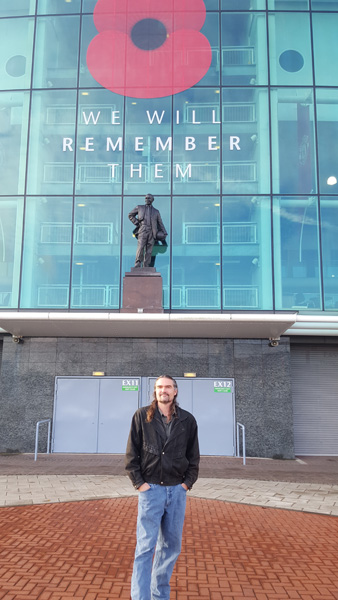 On our way to Edinburgh, we stopped at an Asda (their Walmart) and picked up some supplies. It was Remembrance Day (the UK version of Veteran's Day) and Eric asked to have a photo with the Royal Air Force representatives who were giving out poppies as our VFW reps do here. As a disabled veteran of the US Air Force and a former Veteran Service Officer for El Dorado County, this was quite a poignant moment.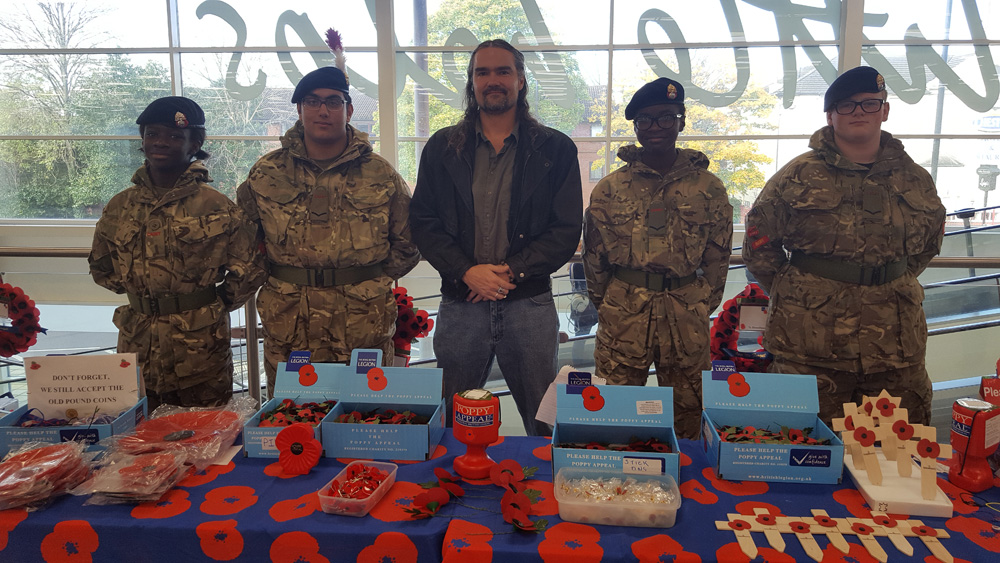 Then we were off on the long drive from Manchester to Edinburgh, so this is mostly shots of the scenery and what the countryside looks like through the outer edges of Wales, Nottingham, etc. I was blessed to drive past Carlisle where Hadrian's Wall breaks for the A5 (I think it was the A5). My third novel, Aster of Avalon, takes place at Hadrian's Wall for part of the story. Rose of Avalon is in North Wales. Lily of Avalon is in South Wales. All of the stories involve the Glastonbury Tor, so it was a visit to see all of my girls.
The UK is heavily invested in wind power and GIANT windmills pepper the landscape. There are too many photos of sheep here because I could not get past how HUGE the sheep are…the size of our cows.
We arrived at Cruachan Bed & Breakfast in Bathgate around 7:00 pm.