We had an early wake up and got some breakfast at the hotel, then took a "pod" to Heathrow rather than wrangle luggage onto the bus. This is a Jetsons looking structure similar to the Monorail in Disneyland that shoots you straight from the hotel to the airport: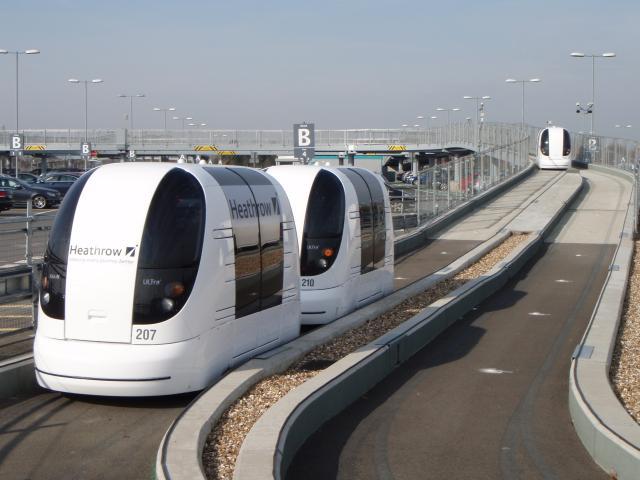 By this time, we were both fully exhausted but filled with wonderful memories and processing all the experiences we went through on our adventure. Eric was still not feeling well and I was not yet sick, but was quite tired.
Our flight was straight through from London to San Francisco, where we would then take a quick hop from San Francisco to Sacramento to pick up our car and head home. The flight was wonderful, a roomy 777 that was only maybe a third full.
We had only an hour between flights in San Francisco and had to go through TSA again as well as customs. We made it in time, only to find that our flight out was delayed an hour.
At last, we were on the final leg of the trip and even the tiny flight wasn't bad at all. We only flew twenty minutes once we reached cruising altitude, then were descending again.
The drive home seemed longer than usual, but every mile brought us closer and we do love our mountain retreat home. We were sure we did not want to leave again for a long time and mostly, we haven't.
Nathan, our 18-year-old son who held down the fort while were gone, was grateful to see us and all of the animals did happy dances, having mourned our deaths since we were gone longer than five minutes.
Speaking of deaths, Nacho, a cat we thought was dead, came back while we were gone. Bizarre.
It was surreal, amazing, and the experience of a lifetime that I will hold in my heart forever.
Thank you for sharing our trip with us,