I hate time changes. Why…why must we do it?  That aside…
There is a section of Google Images that allows you to filter according to parameters such as "available for non-commercial use without modification." Some pretty cool stuff came up when I looked for a banner for this week's column:
March 21 is a year since Eric "retired" from work at the Veteran's Administration. I will admit to fear taking over a good many of my responses at that time. It all happened very quickly, it seemed, although in actuality, I know it was over weeks and even a few months. How could we possibly have enough money to live on with our primary wage earner letting go of his job and me starting a brand new business? How could Eric and I possibly live together 24/7 with almost no breaks and not end up in court either for either divorce or homicide?  As much as I wanted to be open to where he felt led and as much as I smiled and said, "Sure, honey. I'm sure it will be fine," my throat and chest clutched up in fear. (What would we do???)
The year flew by. I think it was the fastest year I have ever experienced.
A year ago, I was in a flurry of activity. I'd spent two months evaluating the health of the computer repair and sales business I had purchased and after an initial thought of giving it up, I decided instead to convert it to a botánica on the advice of my friend. Wulf. Most of my major life decisions of the past eighteen years or so have come from Wulf. He's like the Katrina Whisperer. He said, "You need to write a book that is sort of 'CUSP Lite' and make it a spiritual path that anyone can use rather than just your own personal path." That led to Eric and I writing CUSP, which led to me writing another additional thirty books or so, some with Eric. Other times in my life, he casually, then if I don't take action, not so casually said, "You should do this." I have learned to just say, "OK" and get busy when he makes a suggestion.
This time, my thought was to have an interesting little store called something like "Unusual and Unique" that had magical items in it like cauldrons, statues, candle holders, plus a few candles and soaps I made. He said, "No, you need a botánica" and I said, "What's a botánica?" and he said, "It's what you have done for the past thirty-five years, except if you'd done it in Mexico. Here's a link," or something like that. I told my besties, Tammy and Tanya and Hexeba, "Wulf thinks I should have a botánica" and they cooed and awwwwed and got busy and came in for a day and helped me arrange the store and price and choose inventory and pretty soon, I had a botánica for real.
Not long after the botánica got underway, Eric began to come to the shop with me both days of the weekend instead of one. My ego got all up on its hind legs because I felt like he was trying to muscle in on my gig, but then I had a moment of clarity and realized I could not do this all on my own and here he was, ready to be put to work however I asked. Since then, he has become an integral partner and my ego got shown the door. It still peeks up from time to time, but I have learned to give it its due and rub its neck and push its hair back over its ear several times until it goes back to sleep again.
It took months for the inventory to stabilize into what it has now been for the past several months. Our space is very limited, but we make the most of it. Eric now knows how to make almost every homemade item in the inventory and nearly all of what we sell comes from our own hands. I am proud of what we do and our customer base is growing beautifully. I love that we can help people with their problems and help them to feel more empowered.
Eric will not admit how good he is with the Spanish language. I am horrible at foreign language and always have been. It's just not my gift. He taught himself to speak and write and understand Arabic many years ago. He took classes in Spanish when he was in college and had a knack for it and now does instructional videos in Spanish. A good section of our client base is Hispanic and it is very helpful to have him there to translate because I just blink and speak more slowly, which is not really very helpful.
When it came time to name the botánica, I chose Botánica de La Reina (Botanica of the Queen), of course, but really, it is now a dual effort. We still do computer repair, but almost entirely on the software end. We are phasing out the computer sales this month and will sell only peripheral items like cords, mice, keyboards, RAM, and such. Plus, we give great computer advice.
Our incense is our anchor product. We hand dip our incense sticks in high quality oils and I have to admit, it is pretty amazing. In the past year, I have learned so much and for the first time in my life, I feel like I am operating fully in my element or, as Gay Hendricks put it, in my Zone of Genius rather than just my Zone of Excellence. There are things I can do well, even better than other people, but that does not mean that they are what I was meant to do or to do exclusively.
I had to let go of some of the things I did before, even some things I liked. I had to reduce my commitment to other things. It was all a matter of readjustment and to a large degree, faith.
I am grateful that the fears I had when Eric first left his job were largely unfounded. There were difficult times, but we got through them and ultimately, better conditions emerged. The botánica finally went into the profit zone in the early winter. It took a few weeks before I trusted it to be more than just a fluke. We still get occasional computer income, but the botánica is what sustains the business. Now, what I consider a low income weekend I would have seen as a windfall a year ago. Even through the incredible rain California has received lately, normally death to a swap meet-based business, we have done exceptionally well. It helps that we have an actual brick and mortar store in the swap meet environment. The first weekend that we made more than our immediate expenses of rent, gas, and food, I was over the moon. Before long, we made that and also covered inventory. Not long after that, we actually saw an undeniable profit, which again, I thought was a fluke, but then it kept happening. Now, I am starting to see that we just might make it.
Twice during the past year, situations came up that made it appear Eric would go back to a traditional job. Each time, the opportunity did not pan out. Now, we just take it as it comes and follow the flow. My sons, who are now 16 and 18, have a much deeper relationship with Eric because he was home with them for this year. He knows them better and they are closer to him. Despite my initial fears, I am grateful for what the experience brought. The close proximity also forced us as a couple to work through some of our issues that we kept up on a shelf that pressed through in times of stress. That is a lot to say after nearly 20 years together.
Last week, Eric was out in town with a friend of his and he sent me a text with a photo of a car license plate he had just seen. He didn't need to add an explanation. His text just said, "Look."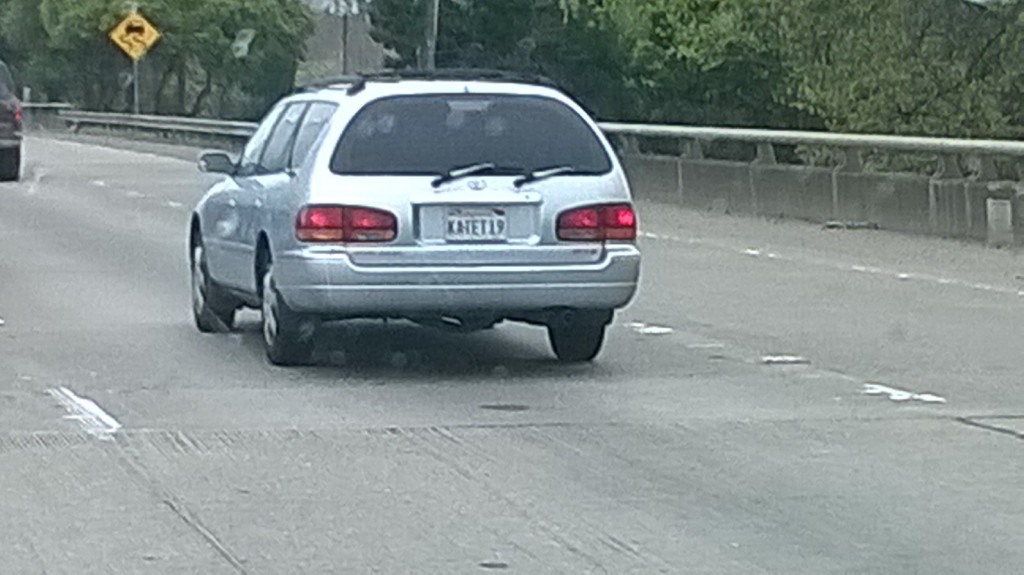 It says, KATET19. When we first met, we called our coupling KATET. It is a word from Stephen King's The Dark Tower series that means the magical drawing together of people. Alternately, it is the first two words of my name KA added to his magical name, which is TET. We have been married 19 years this year. I forget sometimes that weird stuff like this doesn't happen to everyone or rather, that they don't always live a life where they notice.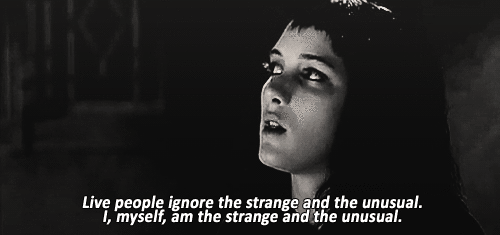 I won't lie. It has been a rough few years on many levels. This year, I finally feel as though it is all making sense and I am exactly where I am supposed to be doing exactly what I am supposed to do. There are still fears. There are still serious challenges. Mostly, however, I just feel grateful.
Right now, another situation has presented where Eric may go back to traditional work. If it happens, I am peaceful and grateful. If it doesn't? Guess what…I am peaceful and grateful.