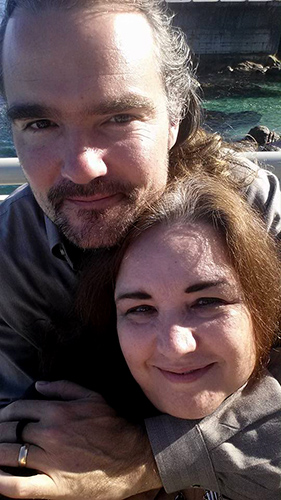 Hello All,
Eric and Katrina Rasbold are excited to once again take part in Pantheacon in San Jose, California February 12-15, 2016.  Their schedule is as follows:
FRIDAY, 1:30 PM – WEATHER WITCHERY PRESENTATION
This fun discussion covers the best magic to work in particular types of weather conditions, as well as how to call in weather systems.
FRIDAY, 5:30 PM – BOOK SIGNING
Katrina and Eric will have their print books available for purchase at signing at this event as well as their presentations.
TO BE ANNOUNCED – TAROT READINGS
Katrina has more than thirty years experience reading the Tarot professionally and is the author of Tarot For Real People.  She will be available to perform fifteen-minute readings for $25.00 at a time determined by Patheacon. Please check the Tarot readers roster for the actual time. You can see samples of Katrina's Tarot readings on her website at www.katrinarasbold.com where she provides weekly video Tarot readings.
MONDAY – 11:00 AM – GODDESS IN THE KITCHEN PRESENTATION
This presentation explores the energy we put into the food we prepare and how to tailor it toward specific needs. We discuss the magical properties of various foods, including elemental associations and other energy considerations.
If you see us, be sure and say hello! We look forward to sharing this magical event with you!
Other weekends, you can find Eric and Katrina at their shop in Roseville, California:  Botánica de La Reina