Eric and Katrina offer several types of magical services to the communities both online and in the Sacramento and El Dorado County areas of California.
Personal Work
Setting the lights $35.00 – Can't do the magical work yourself or prefer to have a professional do it for you? Katrina will perform your candle spellwork and send photos of how the candle looked burning and afterward, as well as a report of the process. The cost is $35.00, which includes the candle.
Includes candle, photos, and full report. Please email to discuss your specific situation.
---
Witch's bottle/Honeypot/Vinegar Jar $35.00 – Let us know what you want to accomplish and we will create a Witch's bottle, vinegar jar, or honeypot to make it happen. The cost includes a sealed bottle with all appropriate ingredients inside and the execution of the spellwork by us. Includes bottle, ingredients, and instructions. Please email to discuss your specific situation.
---


Brujeria Services

Katrina performs in-person consultations, limpias, and Tarot readings at LightWeavers Academy in Citrus Heights, California. She offers a 12-month series of classes on the sacred art of Brujeria to a select group of students each year, both at LightWeavers and online. She also teaches online Tarot classes.
For more information about the classes Katrina teaches, some with her husband, Eric, go to www.sovereigntyworkshops.com.
Katrina and her apprentice, Marti, book limpias (a limpia is an extensive cleansing and healing) from 1-6pm at LightWeavers on Sundays. Go to the link above to book your session. They are sometimes available for walk-in bookings, but usually book up in advance, so please schedule ahead of time whenever possible to secure your session time.
To book a consultation or a limpia at LightWeavers, click here.
---
Tarot Readings
To book a consultation or a face-to-face Tarot Reading at LightWeavers in Citrus Heights, CA, click on this link.
To book an online remote Tarot reading (by video link) click on this link.
---
Candle Readings
If you choose to burn your own candle rather than having Katrina do the spell work for you, she will still interpret your candle burn if you wish. Send quality photos of the candle post-burn to Katrina at this email address, as well as the purpose of the spellwork in which you used the candle, and submit the $10.00 payment (per candle).   Katrina will read the burn and email you back with her interpretation. 
---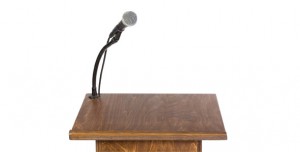 Public Speaking/Lectures
Katrina is available for public speaking and lecturing on a variety of different metaphysical subjects. She also teaches classes in groups of five or more upon request. Please email to discuss.
---
Guest Blogging
Going on vacation and need someone to step into your blogging shoes?
Katrina has been an online blogger since 1998 and has a working knowledge of a number of different subjects. Drop her a line and see if she is open to writing about your topic.
---

Tarot Readings For Groups
Katrina is available to perform Tarot readings for parties and events at a cost of $100 per hour.  Email for details.
Please note that she does not dress in gypsy-wear and work from a "fortune-telling" perspective. Her consultations are moving, intuitive experiences designed to help the client identify obstacles to their success and chart a course for greater joy and abundance in life.
---