O ye'll tak' the high road, and I'll tak' the low road
And I'll be in Scotland a'fore ye
But me and my true love will never meet again
On the bonnie, bonnie banks o' Loch Lomond.
There are not as many photos for today as the others because we were in the car traveling and it was raining quite a bit.
Today was the day this trip was all about. It was Eric's birthday and our twentieth wedding anniversary. I asked him where of all the places we were going he wished to spend it and he chose a place I had never been before and that was not even on our original list: Loch Lomond. So off we went.
I was mostly excited because I knew he had booked us into a place with a huge bed, so I could sleep in a real bed and not a chair as I had for the past two nights.
On our way, we stopped off at Rosslyn Chapel, the focus of the climax of the Dan Brown book The Da Vinci Code. Delena and I had been the previous year and it was beautiful, so I was grateful to share it with him. He was still very sick, but pulling up enough energy to enjoy what we were doing for the most part.
The chapel did not disappoint and I was grateful that through some strengthening and weight loss, this time I was able to navigate the odd stairs to get down into the vaults below which were super spooky. No photography is allowed inside the chapel and it was raining outside, so we did not get many photos this time:
Here is a link to the photos Delena took in 2016 when it was not raining.
Then we were on the road again to Loch Lomond and then ultimately to stay the night at The Oak Tree Inn in York.
While we admired Loch Lomond at the beautiful quartz wall that went on and on and hummed with energy (much like I expected Stonehenge would!), Eric said to me, "All I ask is that you do not throw this one at me."
I was confused for a second, but then he handed me a ring box.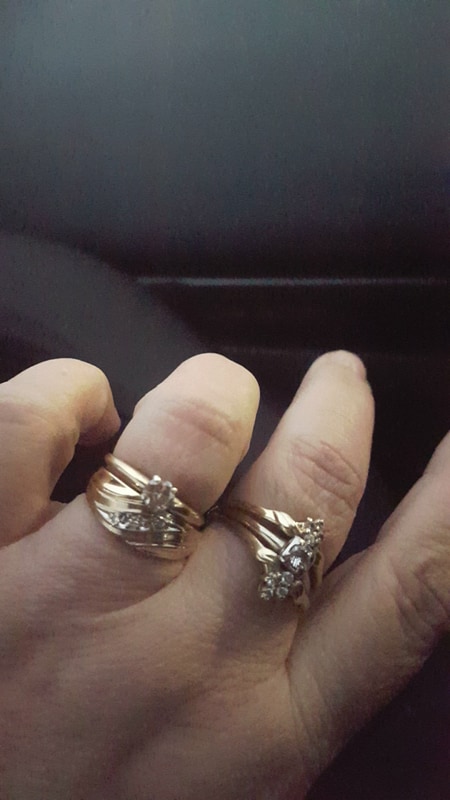 I lost my wedding ring in 2009 when he said something hurtful to me and I handed it to him (or threw it at him, we have different memories of this). Neither of us saw it again despite aggressive searching. In the interim, I wore a ring I found in a desk we bought used and a ring I bought the last time I was in Scotland at the Edinburgh Christmas Fair. The one below my engagement ring is the one he gave me on our anniversary. the ones on my middle finger are my mother's engagement ring and a ring guard that protects it.
I did the ugly cry. The size was perfect and it went great with my other rings that I always wear.
It was a very lovely day.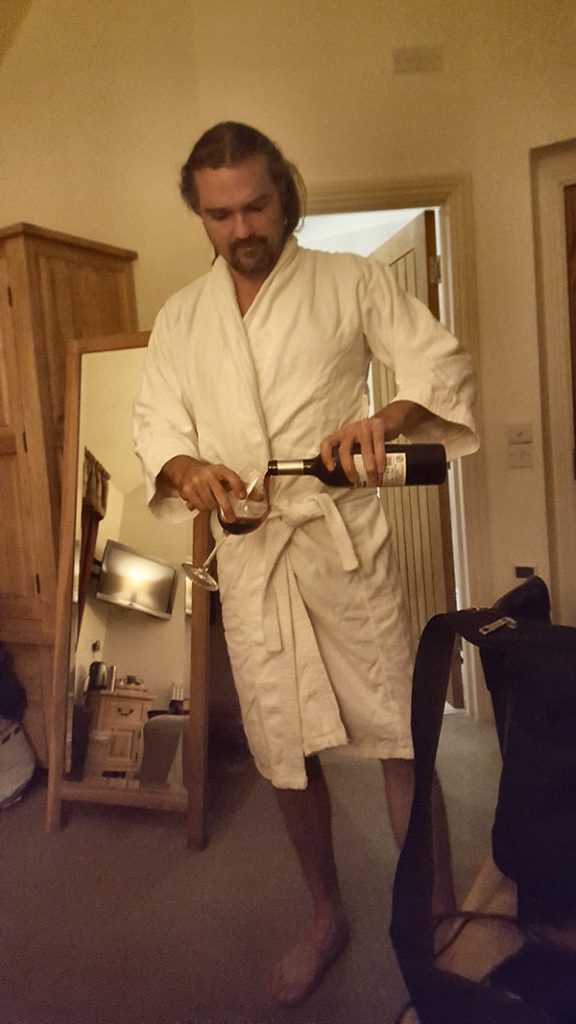 This video lets you into our car to hear what most of our traveling conversation sounds like: