By this time Eric had driven over 1200 miles with no accidents or police encounters, so we decided to take a hotel close to the airport and finish our sightseeing by train and underground. He found a wonderful hotel right on the property of Heathrow airport called The Thistle. Compared to our other lodging, it was huge. There was a bus stop right outside the hotel with a free ride to Heathrow and a tube station right inside the airport, so we were set. He returned the rental car with a sigh of relief.
If you sleep with another person and travel to the UK, do not hesitate to book the "twin bed" option. It is two twin beds pushed together and is huge. Since we do not like to touch at all when we sleep, it was perfect.
I was not yet starting to get sick and through the sheer power of will, warded it off until…well, now, actually. Eric was starting to feel a bit better and the stress relief of not driving helped immensely.
Our time was growing short and we had to make some sacrifices. We wanted to drive through Bath, but only did so at night, so we missed that. We wanted to see Cornwall, but it was farrrrrr so we skipped that. We wanted to see Windsor Castle but realized we had to choose between that and Hampton Court, so Hampton Court won because we had yet to do anything expressly Tudor.
I believe we made the right choice.
Hampton Court, likely Disneyland, would take at least two days to cover completely. We got there midday, so did not see nearly all we wanted, but got to explore Henry VIII's apartments and the chapel where Jane Seymour's lungs and heart are buried.
Because it was later in the day, almost no one was there. We followed a group of school children through and by the time we were halfway done, they had left. We closed down the public day with warders turning off lights behind us, which was incredibly creepy.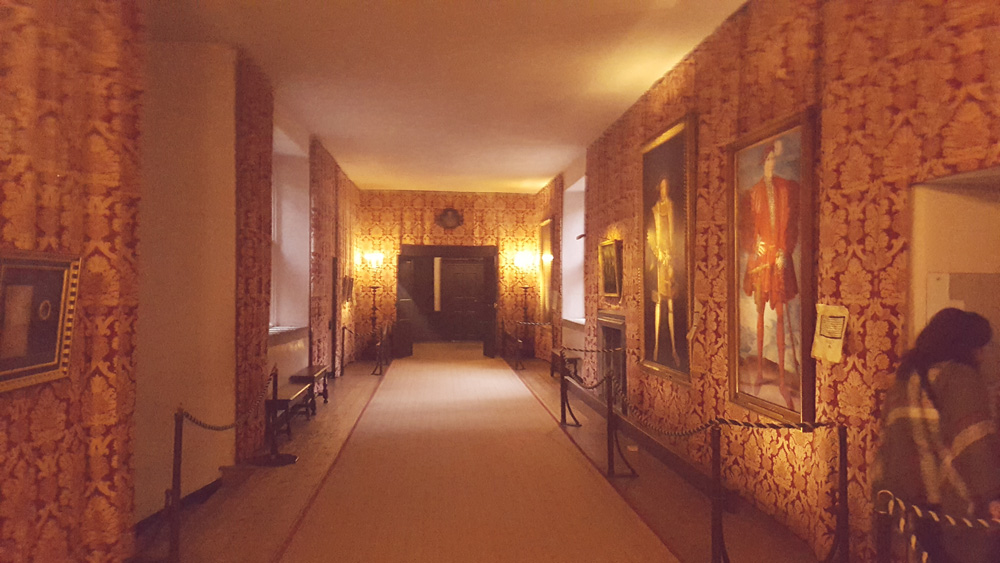 This was the number two most haunted place we visited with number one being the London Underground, specifically the Jubilee Line. I was standing alone in the Gallery Hallway and the hairs were up on my neck again. Eric had wandered off somewhere and my radar was going off like mad for spirit activity. Just then, the audio guide said that of the hundreds of acres that Hampton Court covers, this very hallway was where more than half of the faintings occur. This is the hallway where the teenaged Catherine Howard ran screaming after escaping her prison room, begging her husband, Henry VIII, to spare her life and where she was dragging kicking and crying back again.
Eric tapped me on the shoulder and I about went through the roof and I am not an easy scare in this regard.
As we were leaving, the warders directed us down a particular stairwell. Two of the men were on the landing above us and were talking, but as we descended alone, I could clearly hear a whisper, which Eric recorded on his phone.
I have since read that others here it. Someone said it is a recording that says, "Divorced, beheaded, died, divorced, beheaded, survived," to describe Henry's wives. It sounded to me like some lady talk about her baby and this is close to where Jane Seymore gave birth to Edward VI and died.
Quite a day.